Adults of All Ages Camp / Elderversities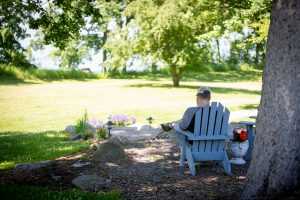 August 14-17
"Bo Giertz and the Freedom of the Christian"
Guest Speaker: Bror Erickson

Bror Erickson currently serves as pastor of Zion Evangelical Church in Farmington, New Mexico, where he resides with his wife, Laura. He graduated from Concordia Theological Seminary in 2004. He has translated numerous books and articles by Bo Giertz and has contributed to the scholarship surrounding this theologian, often thought of as the "C.S. Lewis of Sweden." His translations of Bo Giertz include, "To Live with Christ," "With My Own Eyes," and "Romans, a Devotional Commentary."
In 1942 Bo Giertz's wife "Ninni" died shortly after giving birth to their fourth child, Martin Giertz. By her bedside was a copy of her favorite Luther book, "On the Freedom of A Christian". Hot off the success of "The Hammer of God" Bo Giertz spent the next year pouring his emotions into writing of "Faith Alone" where he treats the themes of "On the Freedom of the Christian" in a Nordic noir centered on Dacke Rebellion. The success of these novels earned him the election to Bishop of Gothenburg for which occasion he wrote his "Shepherd's Letter". This week we will examine the rich life of Bo Giertz before turning to the theme of Christian Freedom and how Bo Giertz highlights it in "Faith Alone" and "A Shepherd's Letter".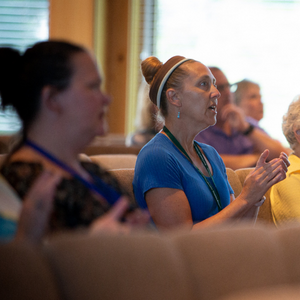 August 21-25 // Light for Daily Living from Luther
Guest Speaker: Mark Mattes, Guest Preacher: Mark Granquist
We will take a fresh look at the legacy of Martin Luther to harvest his insights for our faith journeys and how it equips us both to engage and appreciate our world.  Christians of all backgrounds, not just Lutherans, are invited to participate. You will learn more about who you are in Christ and how Christ's everlasting light brings hope and joy to this world.
September 8-11 // Hymn Festival
Guest Speaker: Gracia Grindal
Come and sing and learn about the great hymns of the church! Gracia Grindal is a retired seminary professor and an expert in hymnody. This week Gracia will dive into the richness of the hymns and how God works through them.
To register, email us at registrar@mountcarmelministries.com or call our office at (320) 846-2744.