Cantabile (Cancelled for 2021)
A WORKSHOP FOR CHURCH MUSICIANS AND SINGERS

We hope to see you in 2022!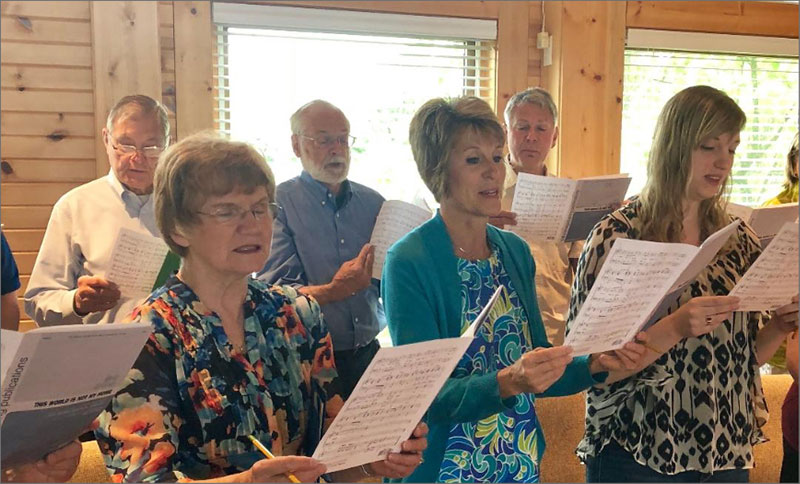 For those who simply love to sing and for Choir Directors who want to prepare for the upcoming church music season.
In this intense but fun retreat you will:
Sing under the direction of an accomplished college choir director
Examine 25+ anthems for choirs of all ages and for all seasons of the church year
Explore vocal and choral techniques
Encourage each other through discussion and reflection
Earn 15 hours of continuing education
Sing to the glory of God!
Register by May 1st and receive $20 off your workshop fee.
Before May 1st, 2021 – $170
After May 1st, 2021 – $190
Housing & Meal Rates (all inclusive)
Rates include housing, linens, and eight meals.
Single occupancy Request Adds 20% to Cost.
Lodge Room – $280 per person
Deluxe Cabin – $325 per person
Cabin with Kitchen– $325 per person
Cabin – $280 per person
RV/Camper Site – $220 per person
Tent Site – $190 per person
Commuter (meals only) – $100 per person