FAMILY CAMP 2023
Freedom in Christ
Register for your pre-planned 2023 family vacation today!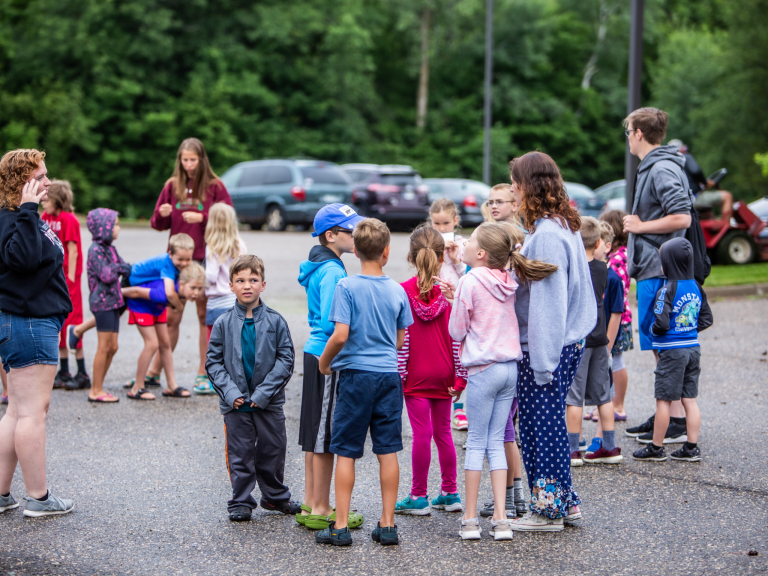 2023 Dates & Teacher Bios
June 17-23
Frank Lanier
Frank Lanier is the pastor of Adult Ministries at First Evangelical Free Church. Frank and his wife Dottie are the proud parents of five growing kids and are excited to be back at Mount Carmel this summer! Frank has spoken at Mount Carmel the last couple of years at various events and samples of his teaching can be found on the Mount Carmel Podcast.
June 24-30
Dr. Daniel Van Voorhis
Dr. Dan van Voorhis is the writer and host of The Christian History Almanac, a 1517 Podcast Network show. This 5-7 minute daily podcast is a reflection on the past events from that day that have shaped the church, stories of sinners and saints who have made up the church, as well as a piece of prose or poetry that reminds us that everything is going to be ok. Dr. van Voorhis speaks on a variety of topics in the history of the church, from the early beginnings through the 21st century American evangelical church. Dan has spoken internationally on the impacts of the early church creeds, the Reformation, Christianity in the United States, and issues pertaining to the church and state in America. Dr. Dan van Voorhis, professor, speaker, and author presents around the nation on the topic of why young people are leaving the church. From his work with young people at Universities and colleges and through his various podcasts. From his work with young people at Universities and colleges and through his various podcasts.
July 1-7 [HOUSING FULL]
Ground Up Grace Week with Johan and Sonja Hinderlie
We will be welcoming home Johan and Sonja Hinderlie for a week centered on the freedom of Christ. In our morning sessions, David and Cynthia Robinson from Belfast, Ireland (the Irishcast) on Ground Up Grace will teach every morning on the subject of The Creed. Johan will preach on Sunday, Monday, Thursday, and Sonja will speak Tuesday night. We will also be joined by several Daily Text Prayer Writers. Johan and Sonja faithfully served at Mount Carmel from 1985-2012. We are delighted to welcome them back as we listen to Jesus' Voice of Freedom together.
July 8-14
Guest Teachers: Daniel Emery Price and Erick Sorensen, Guest Preacher: Nick Hopman, Guest Musicians: Andrew Scott
Daniel Emery Price is the Director of Content for 1517. He is also an author, church and conference speaker, and co-host of the podcasts 40 Minutes in the Old Testament and 30 Minutes in the New Testament. Daniel has served as a church planter, pastor, and worship leader and currently lives in Northwest Arkansas, with his wife and daughter.
Erick Sorensen is on staff at 1517 where he serves as a Representative of Relations and Development. He has served as a pastor and church planter in New York City, Southern California and New Jersey. In addition to his pastoral ministry and relations and development work, Erick is an author, conference speaker and co-host of the 30 Minutes in the New Testament podcast. Erick is the co-author with Daniel Emery Price of Scandalous Stories: A Sort of Commentary on Parables. Currently, Erick and Daniel are working on their second collaboration, Spit and Dirt: A Sort of Commentary on Miracles.
July 15-21
Guest Teacher: Gabe Kasper, Guest Musican: Todd Miller, Guest Preacher: Brian Spahr
Gabe grew up in Macomb, MI. After spending five years starting new churches in Austin, TX, he is excited to be back in Michigan as the Pastor of ULC. He serves the mission of ULC through preaching, leadership development, and pastoral care. Gabe studied at Concordia University Wisconsin before going on to get his M.Div at Concordia Seminary in St. Louis. In his spare time, Gabe enjoys playing soccer, reading books, listening to punk rock, and cheering on his beloved Green Bay Packers. He and his wonderful wife Melissa have three great kids.
July 21-23 (2-Night)
Guest Teacher: Paul Cross
Paul most recently served as Senior Pastor at Atonement Lutheran Church in Fargo, North Dakota. He is married to Rhonda and they have three kids. Paul is a master at teaching inductive Bible study and will be spending the teaching sessions diving into scripture. Paul holds a Master in Divinity and a Doctorate in Ministry in Biblical Translation.
July 24-28 (4-Night)
Guest Teacher: Paul Cross
July 29-August 4
Guest Speaker: Nathan Hoff and Dave Wollan, Guest Preachers: Matthew Kolden and Micah Johnson
Born in San Pedro, California and back since 2005, Nathan is married to Joy and grateful to be dad to four children. He is the director of Trinity Greenhouse, an organization connected to Trinity San Pedro, committed to "produce leaders grounded in the gospel of Jesus Christ." He is also the founder and leader of a young adult movement called the Theta Community which is made up of residential and non-residential members devoted to a common rule of life.
Dave is a sinner saved by faith in Jesus. He, and his wife, Andrea have four kids- 3 of whom have been summer staffers. Dave has served at Faith Lutheran Church in Hutchinson, MN since 2001- first as Youth Director, and currently as pastor. The Wollan's love coming to Mount Carmel, and Dave currently serves on the board. Dave enjoys suffering through Vikings, Twins, and Wolves games, reading and writing, and watching movies.