Does your family need to escape the high-speed pace of life, have some fun together, and grow deeper in relationship with God and each other? For many families, life is crazy busy – full of kids activities, jobs that are demanding, and social engagements. Even when everyone is together, technology can quickly get in the way of meaningful conversations. It's hard to find time and energy for quality family time.
At Mount Carmel Ministries, we provide just that – a space for family, fun, and faith without all the distractions of daily life. We bring together campers of all ages for a time of rest, renewal, and recreation where Jesus is at the center of all we do. You will laugh together, cry together, and simply be together in God's creation. No cooking, no driving to activities, and an opportunity to unplug a little. 
Check the dates below to see how many nights you stay for each Family Camp!
2022 FAMILY CAMP DESCRIPTIONS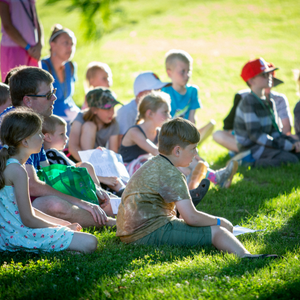 June 18-24 // In Christ: For Good
Guest Speaker: Andrea Paulson, Guest Preacher: Culynn Curtis, Missionaries in Residence: Brian & Barb Sorge
A common phrase in the New Testament is "in Christ." We are so used to reading those words that it's easy to miss their weight, power and promise. But these words mean something profound for us, our faith and our relationships with people. As we explore the many instances of "in Christ" in scripture, we'll discover how we've been made a new creation for good. For fourteen years, Pastor Andrea has been committed to teaching God's Word and equipping people of all ages to live their mission so they can point to Jesus. She cares deeply about the well being of ministry leaders and is committed to raising up new pastors and encouraging the local church. Prior to serving as the lead pastor of Hawley Lutheran, Andrea served in Hastings, Nebraska and Fargo, North Dakota.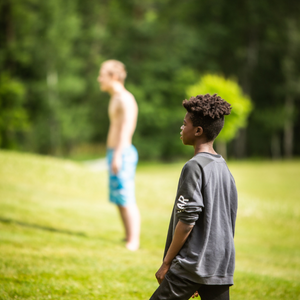 June 25-July 1 // Resurrection of the Dead
Guest Speaker: Steven King, Guest Preacher: DJ Lura, Guest Musician: Mike Pierson, Missionaries in Residence: Charles & Anita Jackson
Building on the renewal theme of "the old has passed away, the new has come…" Rev. Dr. Steven King will be teaching on God's promise of the Resurrection of the Dead. Tying together the death and resurrection of Jesus with our own, the series will explore how the biblical teaching contrasts with popular/secular views of the afterlife. Given the reality of death ("ashes to ashes, dust to dust"), Scripture bears witness that our hope rests in Jesus only, through the promise of new and eternal life in Christ.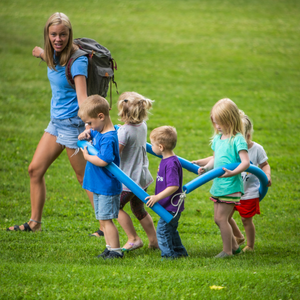 July 2-8 // The Voice of Freedom: Forgiven Livin'
Guest Speakers: Johan & Sonja Hinderlide, and Gracia Grindal, Guest Preachers: Johan Hinderlie, Pauline Crowder, Paul & Sally Gausmann Guest Musicians: Milt and Andrew Scott, Missionaries in Residence: Neeraj & Nijhar Ekka
We will be welcoming home Johan and Sonja Hinderlie for a week of teaching on the revival movements. We will learn from the Moravian, Celtic, English, and Scandinavian revival movements that led to the founding of the Lutheran Bible Institute and Mount Carmel. In our morning sessions we will be joined by multiple experts including Gracia Grindal in the revival movements and several Daily Text Prayer Writers. Each day we will do a live recording of the Ground Up Grace podcast as part of our morning worship. Johan and Sonja faithfully served at Mount Carmel from 1985-2012. We are delighted to welcome them back as we listen to Jesus' Voice of Freedom together.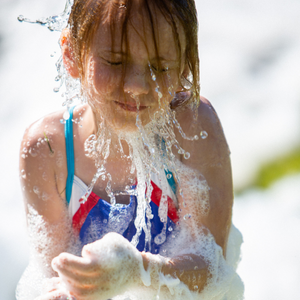 July 9-15 // The Christ Key: The Regenesis of the World in the Messiah
Guest Speaker: Chad Bird, Guest Preachers: Luther & Lori Swenson, Guest Musicians: Milt & Andrew Scott, Missionaries in Residence: Steve & Becky Thorson
Chad Bird is Scholar in Residence at 1517. He has served as a pastor, professor, and guest lecturer in Old Testament theology and Hebrew. Chad is the author of several books, including Night Driving: Notes from a Prodigal Soul, Your God Is Too Glorious: Finding God in the Most Unexpected Places, Upside-Down Spirituality: The 9 Essential Failures of a Faithful Life, and most recently, Unveiling Mercy: 365 Daily Devotions Based on Insights from the Old Testament Hebrew. He also co-hosts the popular podcasts: "40 Minutes in the Old Testament" and "Hidden Streams."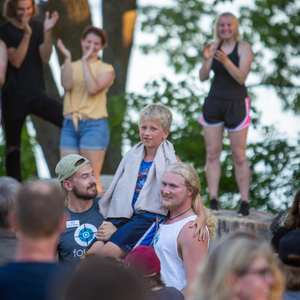 July 15-17 // From the Garden to the City: Creation, Redemption, and New Creation
Guest Speaker: Russell Lackey, Guest Preacher: Dean Rostad, Missionary in Residence: Gloria Sauck
Russell Lackey is the senior campus pastor at Grand View University in Des Moines, Iowa, and also serves Luther Memorial Church. He holds the James E. Rasmussen and Duane M. Skow Chair in Pastoral Excellence and wrote the book, Power and Purpose: The Book of Revelation for Today. He also is the project manager of The Moses Project, which is funded by the Thriving in Ministry Initiative of Lilly Endowment Inc. Russell received his master's degree from Luther Seminary and is currently completing his doctoral studies in Christian leadership at Duke Divinity School.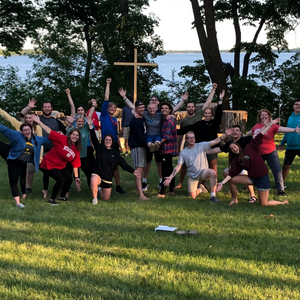 July 18-22 // The Art of Asking Good Discipleship Questions
Guest Speaker: Dean Rostad, Guest Preacher: Russ Lackey, Guest Musician: Christian Hoff, Missionaries in Residence: Gloria Sauck
Here is how Dean Describes his theme:"From my experience, many Christians balk at the thought of them being disciple-makers because they believe that they don't know enough. This week we are going to follow around Jesus and observe his brilliant question asking approach to discipleship. By the end of the week I believe that all of you will have a much greater trust and awareness of Jesus' activity in our lives and in those we are invited to disciple." After finishing his studies at the Canadian Lutheran Bible Institute, ACTS Seminary, and the Lutheran Brethren Seminary, Dean served as a youth director and a program director at a Bible camp. He now serves as the president of the Canadian Lutheran Bible Institute.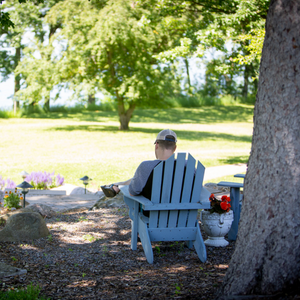 July 23-29 // Joining Jesus on His Mission
Guest Speaker: Greg Finke, Guest Preacher: Rebecca Mitchell, Missionaries in Residence: Chris & Kristin McWeeny
Greg Finke had been ordained since 1989. In January of 2011, he was called to do something totally different. He started Dwelling 1:14 with his wife, which helps Jesus-followers like you connect with other Jesus-followers in your neighborhoods, workplaces and schools for the sake of discipling and living out the mission of Jesus day-by-day. These small communities of Jesus-followers living in their neighborhoods, seeking the Kingdom, and connecting with people redemptively are what we call "missional communities." Finke is the author of several books including Joining Jesus on His Mission: How to be an Everyday Missionary.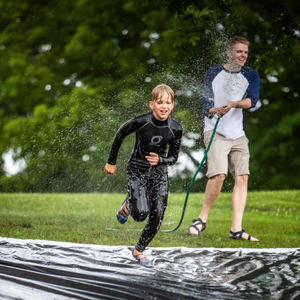 July 30-August 5 // Rooted: Getting Stronger Depth for Healthier Growth
Guest Speaker: Bill Yonker, Guest Preacher: Gabe Kasper, Guest Musician: Lynn Stoneking, Missionaries in Residence: Chris & Emily Adamow
Using stories and humor, teacher Bill Yonker will help us think about ways we can be salt in the world and share our faith convictions in relevant ways. Bill is a nationally known speaker and the Senior Pastor at Immanuel Lutheran Church in East Dundee, Illinois. This week Bill will focus on Colossians 2:6-7.